Home | About Us | Programs | Peace Book | Peace Exhibit | Peace Quilt | Feedback | Contact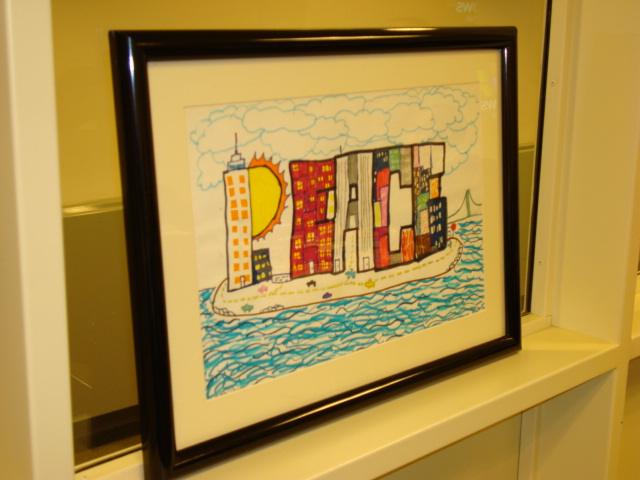 Vielka G & Leah R, BHC
In 2005, the Peace Book was used as an "instrument of peace." Its young authors reached out with their message of hope following the catastrophic tsunami in South Asia and East Africa. Original artwork from the Peace Book was exhibited at the Rio II Gallery where Faith Ringgold held a Peace Book Benefit Signing. All proceeds were donated to UNICEF's Children's Initiatives for Tsunami Relief.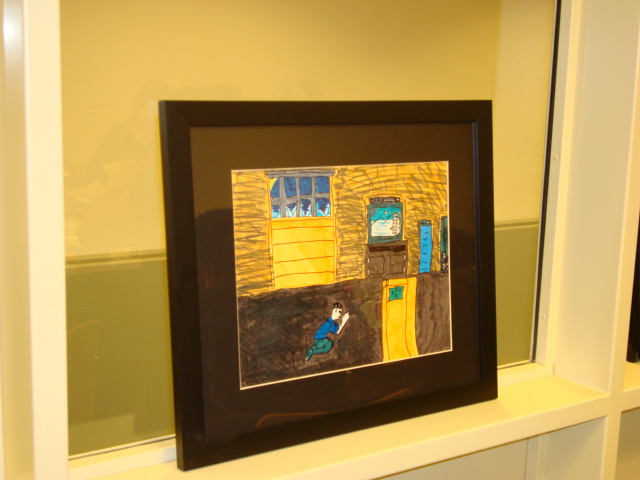 Charles C, LSNC
Kids' Question Needs Adult Answer
Amid all the violence involving our youth - whether more shootouts than shoutouts in the hip-hop world or more youths getting into gangs - saying, "Let's give peace a chance" might sound trite.
But this is Easter, and I want to tell you about some real hip New York kids.
In upper Manhattan at the Dorothy Day Apartments, kids ages 11 to 19 are displaying art they created in reaction to the 2001 terrorist attacks. Not only is the art expressive, but in their book, What Will You Do For Peace? Impact of 9/11 on New York City Youth, their words tug at the heart.
It's not that adults have moved on from what occurred more than three years ago, but we've been through a lot more than Sept. 11, 2001. We have experiences with tragedy - we can compartmentalize and maybe put it aside a bit, while this is still very fresh for children.
And these young artists are asking the question that adults really need to be facing: What can we frazzled grownups do for peace? Maybe little children can lead the way.
We don't realize how much 9/11 has meant to kids, who will live in a world totally turned upside down by that tragedy for the rest of their lives. For many of the kids, it is the defining point in their lives.
"We were glued to the TV," one kid wrote. "When we heard a plane crashed into the Pentagon, we started to cry. I will never forget my mom's face. It will live like thorns in my heart."
"I hope that in the future the kids now will make a better world for everybody else," another wrote.
And, explaining a poster the kids put together that asks, "What Will U Do 4 Peace???," they wrote: "Notice the 'peace' letters are broken in parts now. We as people have to fix them together."
Their words were almost not made as available to the public as they are because, even with the advocacy of Faith Ringgold, the celebrated artist and writer of numerous children's books, they were not able to find a mainstream publisher. So InterRelations Collaborative, Inc., a nonprofit, published 1,000 copies.
"Without Miss Ringgold this would not have happened," Director of the InterRelations Collaborative said at a recent reception for the book and artwork.
"We've run out of good wars," Ringgold insists. "We need to be for peace."
Ringgold rightly, but sadly, observes that while adults make war, young people fight them. So she challenges young people to find ways to promote peace and international understanding.
Starting with their 1,000 books, these kids - blacks, Latinos, whites and Asians - are raising money to send to kids who were victims of the tsunami in December. And in response to a plea from UNICEF, they want to help kids in 33 "forgotten" countries where, as UNICEF says, "children are facing natural disasters, conflicts and epidemics including HIV/AIDS."
On Easter, the holiest day in the Christian calendar and a celebration of renewal, let's praise the kids who are contemplating ways to a more hopeful - and peaceful - future.
By E.R. SHIPP, The New York Daily News, Sunday, March 27, 2005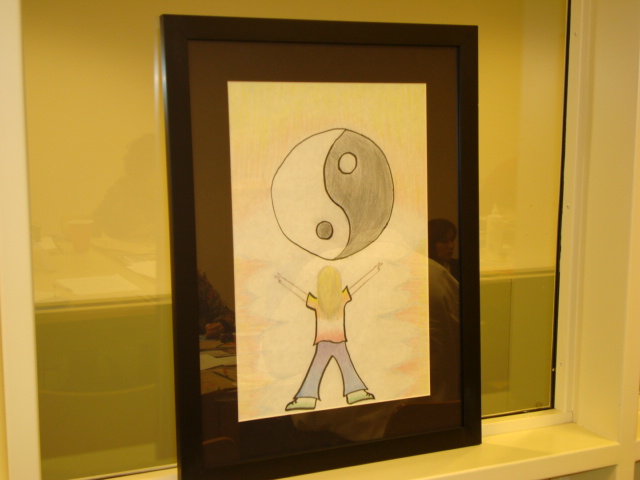 Maxine Y & Eva Y, CPC
Following Hurricane Katrina's devastating impact on the Gulf Coast, a Peace Book Signing was hosted by Habitat for Humanity of Westchester. All proceeds were donated to their NEW YORLEANS EXPRESS for the building of homes in New Orleans. A Katrina Benefit Signing was also held at The Twenty First Century Foundation; all proceeds went to 21CF's Katrina Recovery Fund.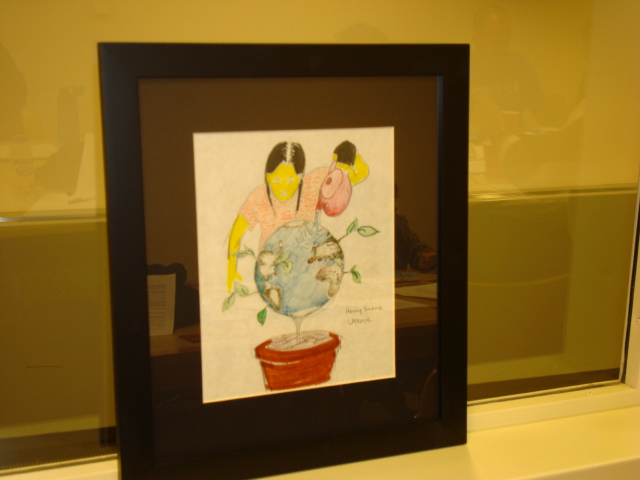 Henry S, UPROSE
---
Copyright © 1997-2023 InterRelations Collaborative, Inc. All rights reserved.