Home | About Us | Programs | Peace Book | Peace Exhibit | Peace Quilt | Feedback | Contact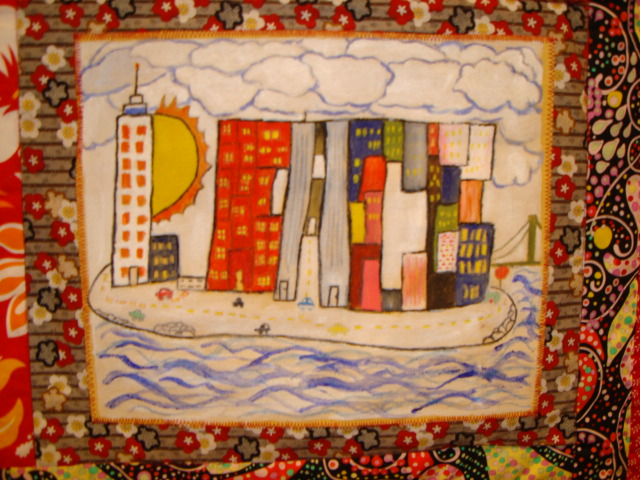 Vielka Gomez & Leah Romero, BHC
The InterRelations Collaborative was established as a research and educational organization in 1991 in response to a crisis in intergroup relations in New York City. The Collaborative was incorporated as a 501(c)(3) nonprofit educational organization dedicated to promoting positive intergroup relations particularly among fast-diversifying immigrant and multi-ethnic populations in New York City.
During the past several decades, migrations from the Caribbean, Central and South America, Africa and Asia have dramatically added to the intergroup diversity of resident populations in large metropolitan areas such as New York City. Increased immigration, however, has occurred during times of declining urban economies due to federal dis-investment of cities and dismantling of urban programs prompting various groups to view each other as "economic competitors" affecting the ways in which they interact with one another.
At its inception, the InterRelations Collaborative conducted exploratory research to identify successful "working" models of intergroup cooperation in the nation's "gateway cities" (e.g. New York, Philadelphia, Washington DC, Los Angeles, San Francisco).
In its report, Intergroup Cooperation in Cities, in spite of a climate ripe for intergroup conflict, the IRC identified visionary individuals and organizations "in the trenches" carrying out unified efforts within many spheres of urban life. Fundamental to the success of these collaborative efforts was the political awareness that it is more productive for diverse groups to work together to improve conditions for all groups in cities than for them to work apart.
Documented cooperative research models indicated that requisites critical to establishing and maintaining favorable intergroup relations among conflict groups include: equal status contact, positive communication, cross-cultural exchange, and ongoing collaborative efforts.
The InterRelations Collaborative's research findings were also cited in the New York State Advisory Committee to the U.S. Commission on Civil Rights Report, Resolving Intergroup Conflicts in New York City.
The Collaborative's intergroup research was reviewed in Sage Race Relations Abstracts: "IRC's research has captured powerfully and effectively, the essence, the myriad problems and complexity of examining political and social relations in the USA, but is also aware of the significant political and cultural potential of the particular quality of these relations to change the very direction of public policy, urban and national politics in the USA."
Key research findings were incorporated in IRC's intergroup relations-building programs and piloted at community-based organizations serving ethnically diverse populations in demographically changing neighborhoods across New York City. These educational programs have also been adapted for rapidly diversifying student populations at schools and universities in New York City as well as the U.S. Northeast.
The Collaborative delivered testimony at the U.S. Commission on Civil Rights' New York City Hearings on Recommendations for Alleviating Intergroup Tensions in American Communities. IRC also contributed to the Violence Reduction and Prevention Initiatives Panel at the New York State Human Rights Division's Conference on Intergroup Relations.
IRC was represented as a networking group in "Walking The Walk," a National Network on Race, Class, Culture and Language sponsored by California Tomorrow. The Collaborative has also been an organizational member of the Network of Alliances for Bridging Race and Ethnicity established by the Joint Center for Political and Economic Studies in Washington, DC.
In 2000, the IRC was brought in to Sunset Park, Brooklyn by Sunset United (group of local community-based organizations established by Congresswoman Nydia Velazquez's Office) to promote cross-cultural awareness and intergroup understanding following a series of intergroup conflicts occurring there. A year-long project bringing various conflict groups together through our inter-relations-building programs was implemented and at year's end IRC was honored to received a Community Vision Award: "In recognition of your commitment to building bridges among our youth, celebrating the beauty of our diversity, and promoting a vision of peace and justice."
Following tragic events of September 11, 2001 and in response to a rise in intergroup violence, the InterRelations Collaborative brought together young New Yorkers from culturally diverse communities across the city to diffuse intergroup tensions and prevent intergroup conflicts. They were invited to participate in IRC's 9/11 PeaceMaking Initiative which used shared public history and the storytelling and visual arts as community-building "educational tools" encouraging young New Yorkers to come together and document their experiences on 9/11. These young authors and artists published "in their own words" their inspiring "Peace Book" which they titled, What Will You Do For Peace? The IRC also commissioned acclaimed Harlem artist, Faith Ringgold, to collaboratively design with these young New Yorkers the 9/11 Peace Story Quilt which was exhibited at the Metropolitan Museum of Art's Uris Education Center at the 10th anniversary of 9/11 on September 11, 2011.
In November 2012, IRC's Post-9/11 PeaceMaking Model was replicated at the invitation of Dr. Yolanda Smith of Yale Divinity School, for international university and seminary faculty at the Religious Education Association's "Let Freedom Ring" Conference in Atlanta. The Collaborative is currently introducing its arts-driven educational programs for rapidly diversifying student populations at schools and universities throughout New York City and also East Coat. The 9/11 Peace Quilt Project will be showcased as part of a forthcoming NEA-funded exhibit to "reduce intergroup tensions" and "promote inclusion and respect" in San Francisco in November 2013.
---
Copyright © 1997-2022 InterRelations Collaborative, Inc. All rights reserved.